TAKE YOUR GAME TO THE NEXT LEVEL
Improve your decision-making, positioning, and performance by using the IntelliGym platform
Research-Based & Scientifically Proven
Developed using cognitive research and proven in studies with elite teams and universities
Research-Based & Scientifically Proven
Developed using cognitive research and proven in studies with elite teams and universities
TAKE YOUR GAME TO THE NEXT LEVEL
Improve your decision-making, positioning, and performance by using the IntelliGym platform
The key to winning is in your head. The IntelliGym platform uses breakthrough technology to enhance cognitive development, proven to improve performance and trusted by over 50,000 athletes.
Make this a breakthrough year and take your game to the next level by using the IntelliGym platform. See the first results within 6 weeks!
Consistent training helps young athletes improve their awareness, anticipation, decision making, concentration, and execution, which in turn improves their performance and reduces their chances of injury.
Improve off-ball movement

Trusted by elite clubs and national teams from USA, Canada, Netherlands, Germany, Austria, and Brazil
Improve speed and accuracy of decisions

Reduce the risk of on-ice injury

Official cognitive trainer of USA Hockey

Used by teams in the CHL, NCAA, College/University, and the US National Team Development Program.
Why We Choose IntelliGym
Speed is the top priority in today's game. In order to play with pace, you also have to think quickly and anticipate the next sequence of events. While it's obvious where to go to work on your physical tools, IntelliGym can help with the cognitive part.
Our experience with IntelliGym has been overwhelmingly positive. We have seen great results and are now implementing the program across more teams at PSV.
We're always looking for an edge. IntelliGym embodies that. We've seen great results from the program and it aligns perfectly with our philosophy on football. As a result of training with IntelliGym, players at our club are better at identifying opportunities before they happen and exploiting them at the right moment.
The IntelliGym trains players in making the right choices. The guys that really bought in, it helped.
IntelliGym is a tremendous part of the whole player that we're trying to create with USA Hockey.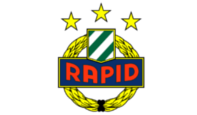 After 3 months with IntelliGym the team simply looks better in tactical flexibility. This progress can definitely be attributed to the IntelliGym.
That's the difference between average and good, and good and great players. And working with the IntelliGym will force them to make good decisions, to be able to understand the cues through the game and to incorporate them in our game.
They started to make plays under pressure that I hadn't seen prior to them using the IntelliGym.
As a goalkeeper the play begins with you. IntelliGym helped me see and exploit opportunities before they happened. I saw the game developing in new and different ways after training with IntelliGym.
Insight
The latest news, articles and resources
footballteam
San Jose Sharks forward Matt Nieto uses The Hockey IntelliGym® to help ensure his game is at the highest level. [...]
footballteam
A couple of times a week Calvin Stengs steers his blue spaceship through empty space, avoiding swarming red enemy craft, [...]
footballteam
What if soccer players were spaceships scoring with, defending, and fighting over a hexagonal ball on your computer screen? [...]
Enhance Your Game Sense
Join the 50,000 athletes that trust the IntelliGym to take their game to the next level